Make Your Own Stained Glass
Stained glass is a technique that first began in the Middle Ages. Today, there are lots of stained-glass artists working on all sorts of projects! For example, we can see their work in churches, in the metro, in theatres, in libraries, and more! In Québec, there's actually a law requiring all public buildings to have at least one work of art. That's why so many metro stations are full of beautiful art!
Working with a forest theme, each student will make their own work of stained glass. This can either be realistic or abstract.

Objective
Learn more about the making of stained glass.
Material
Black cardstock paper
Transparent acetate sheet
Cellophane paper (multicolour)
Scissors
Tape
Ruler
Exacto knife
Pencil
Steps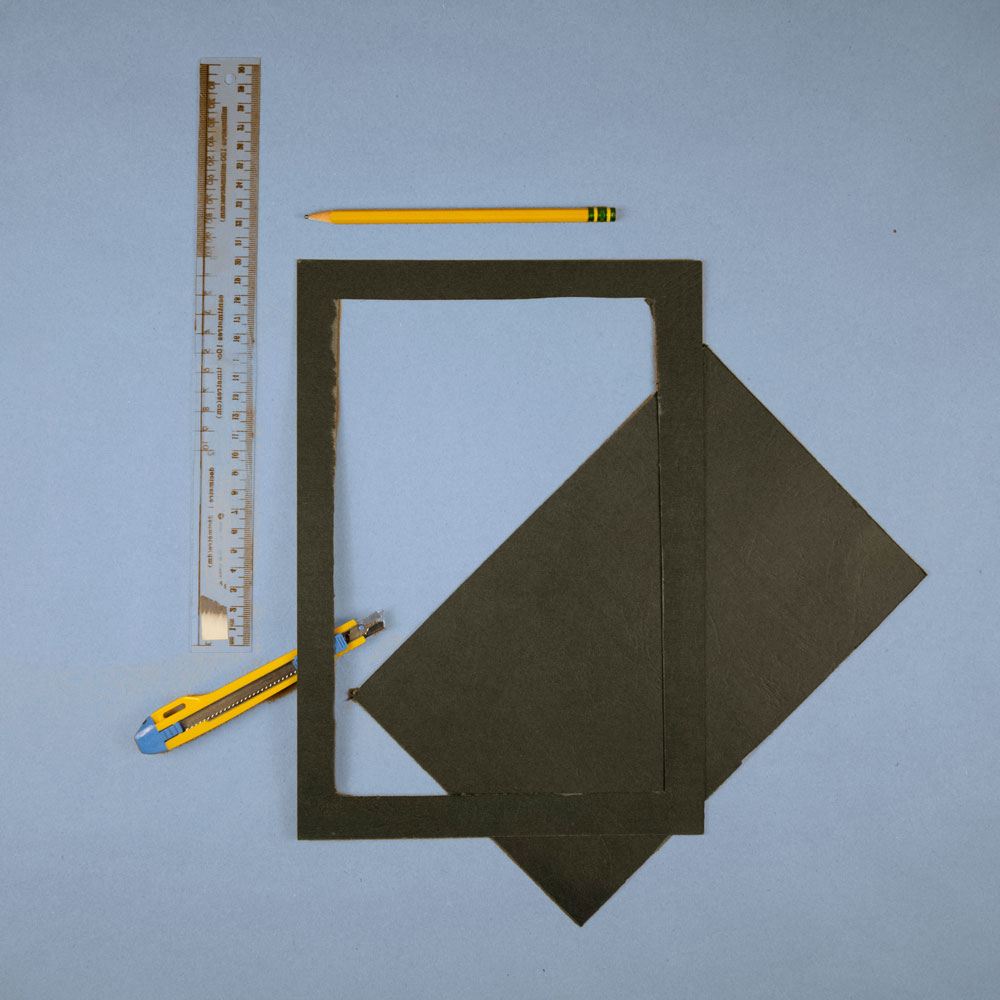 Using a ruler, draw a frame in the black cardstock. Then, cut it out with an exacto.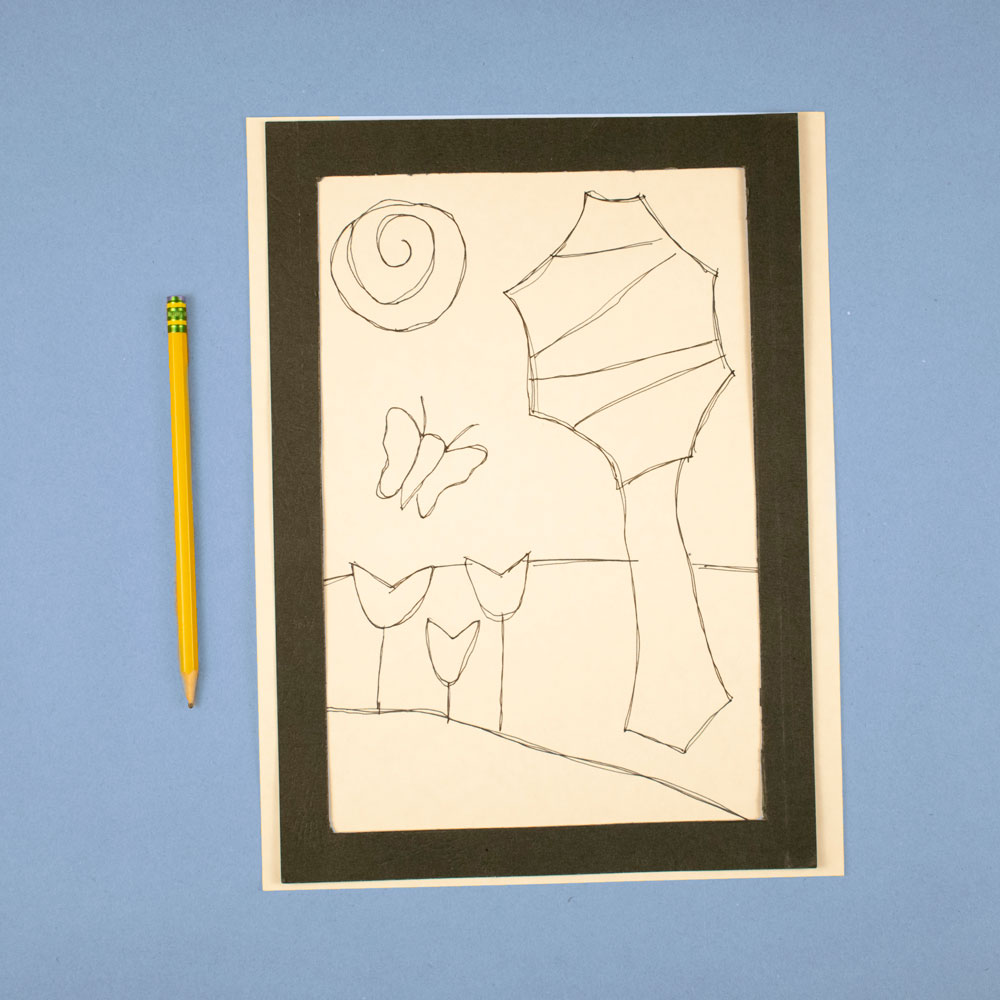 On a white paper, sketch a drawing with large, wide sections so that light can shine through your stained glass.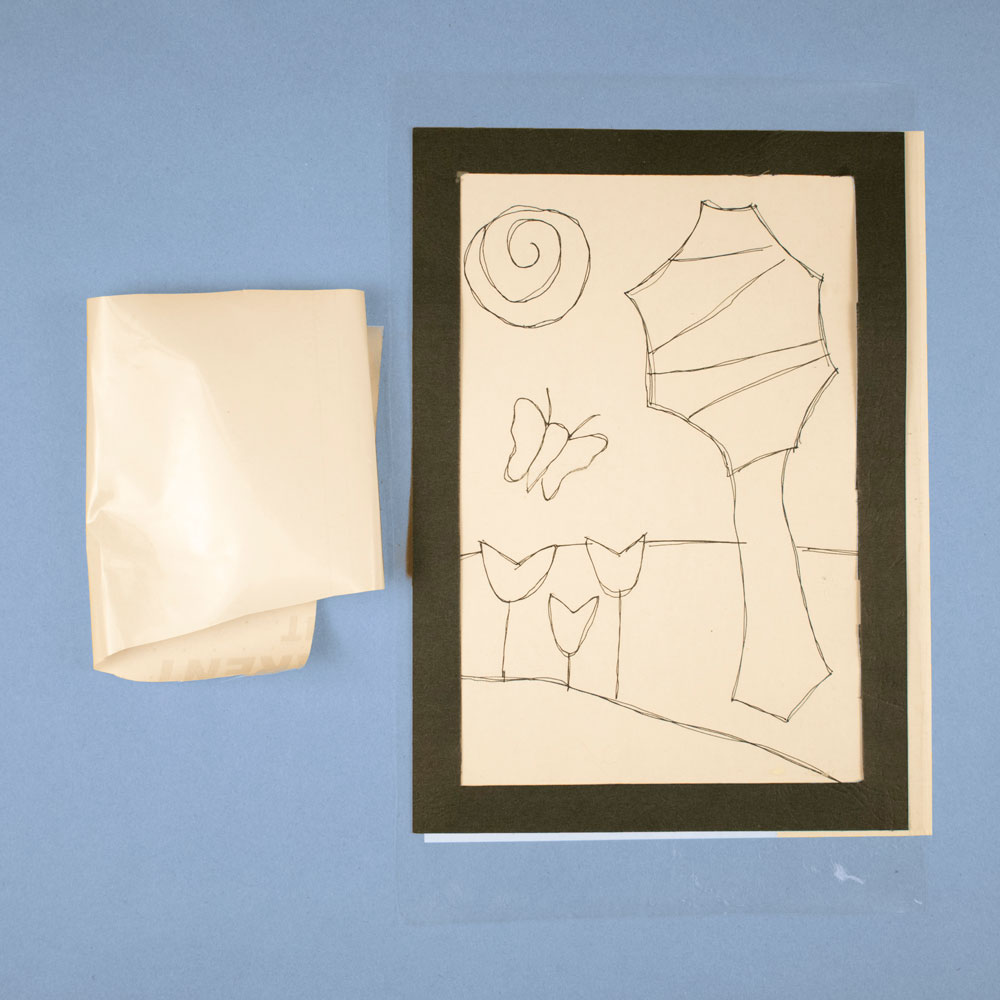 Place the clear contact paper on top of the drawing – sticky side up! – and tape all four corners down.
Place the black frame on the sticky surface.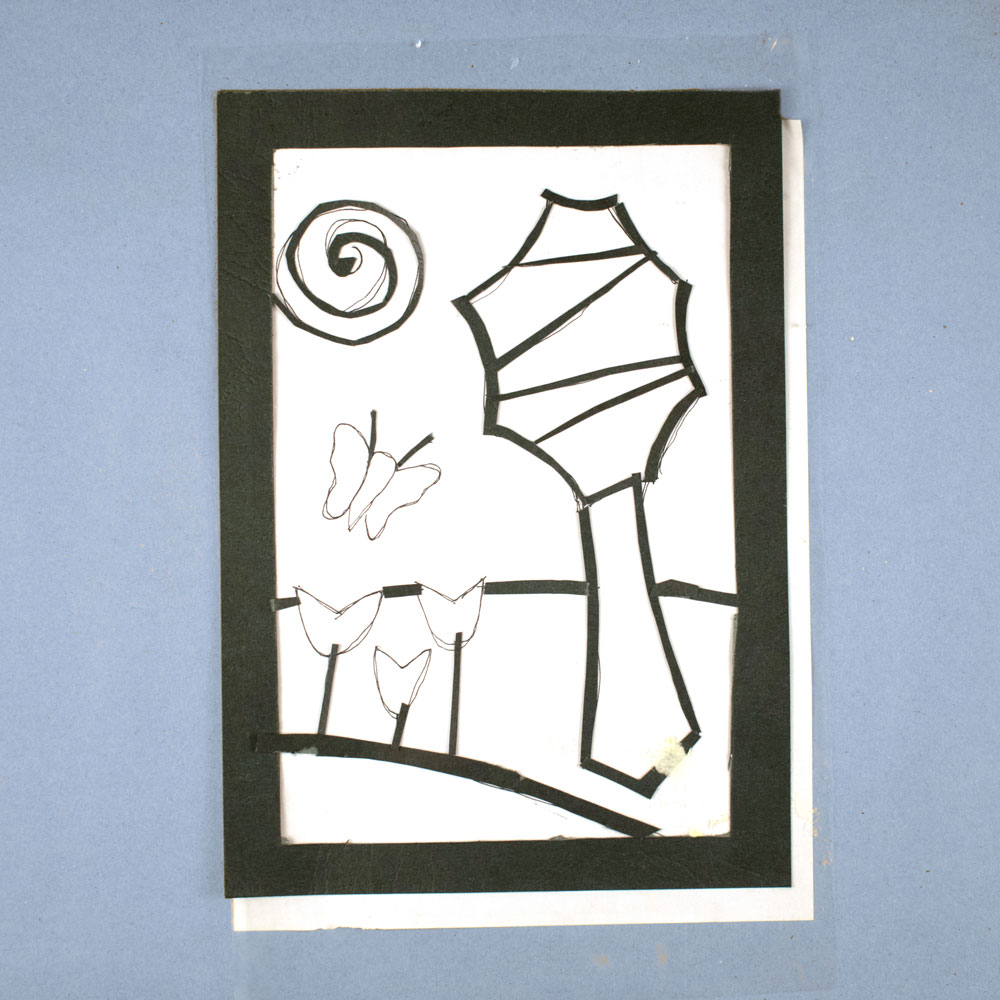 Cut out pieces of black cardstock to create border lines for each of your sections.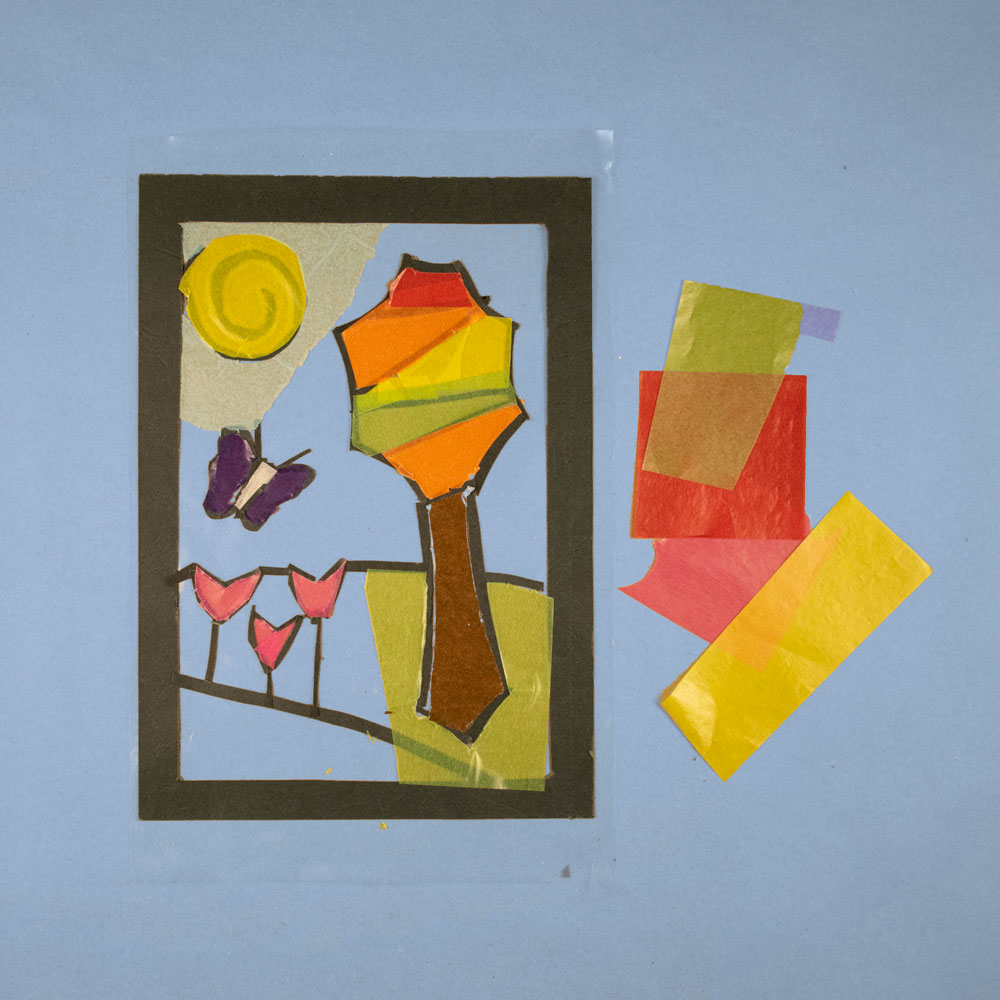 To fill in the empty spaces, cut out colourful cellophane paper.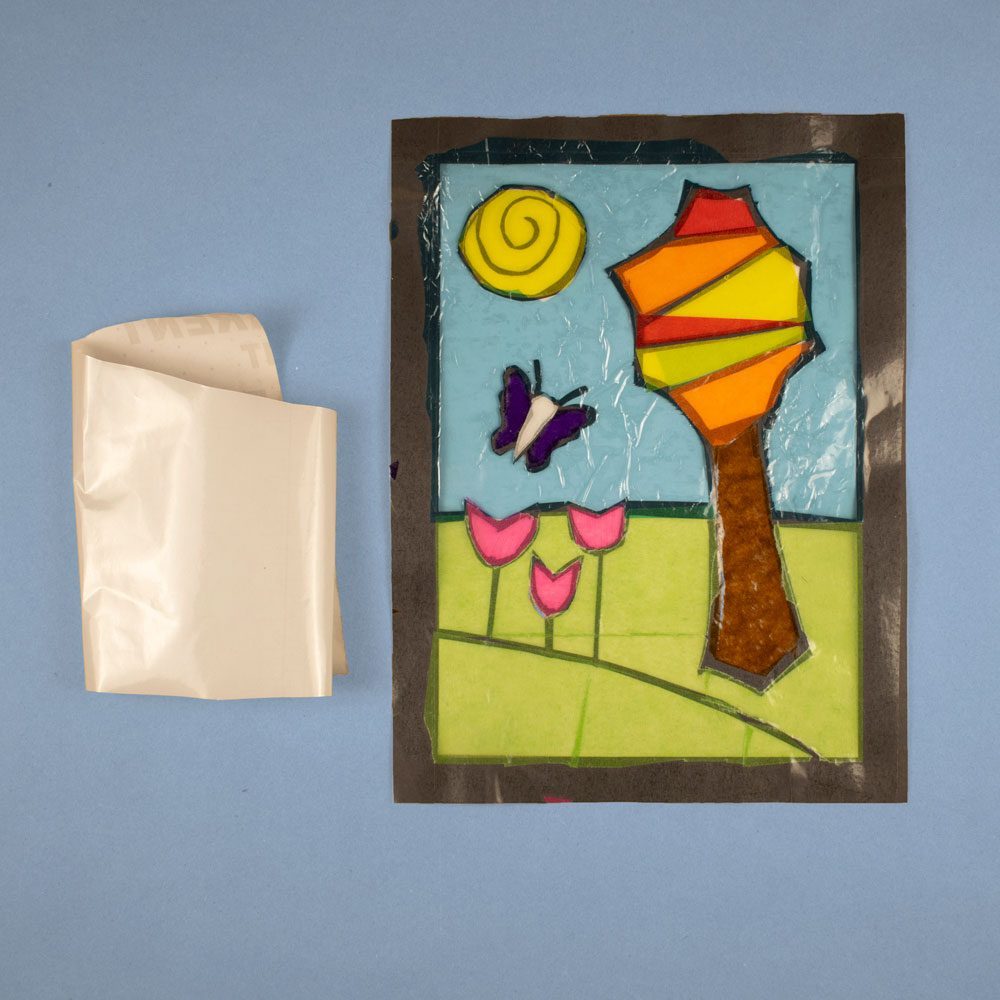 Once finished, place another piece of contact paper over top and cut off all of the overlapping edges so that it fits the black frame exactly.
Food for Thought
The next time you're in the metro, pay attention to stations like Du Collège, Charlevoix, Place-des-Arts, and Berri-UQAM. What kind of art do you see? Is it large or small? Is it realistic or abstract?