Knitting Spool 101
A knitting spool is a small tool for knitting in the round used to make tubes of wool, braids, scarves, and more. It's made of a hollow cylinder often mounted with four hooks. Did you know that the oldest knitting spools date back to the 1st century? Back then, they were made of wood or bone!

Objective
Use this knitting technique to make a woolen braid.
Material
Yarn; choose a worsted (4) or a bulky (5) weight yarn
1 toilet paper roll
Tape or hot glue
4 wooden sticks
Make your knitting spool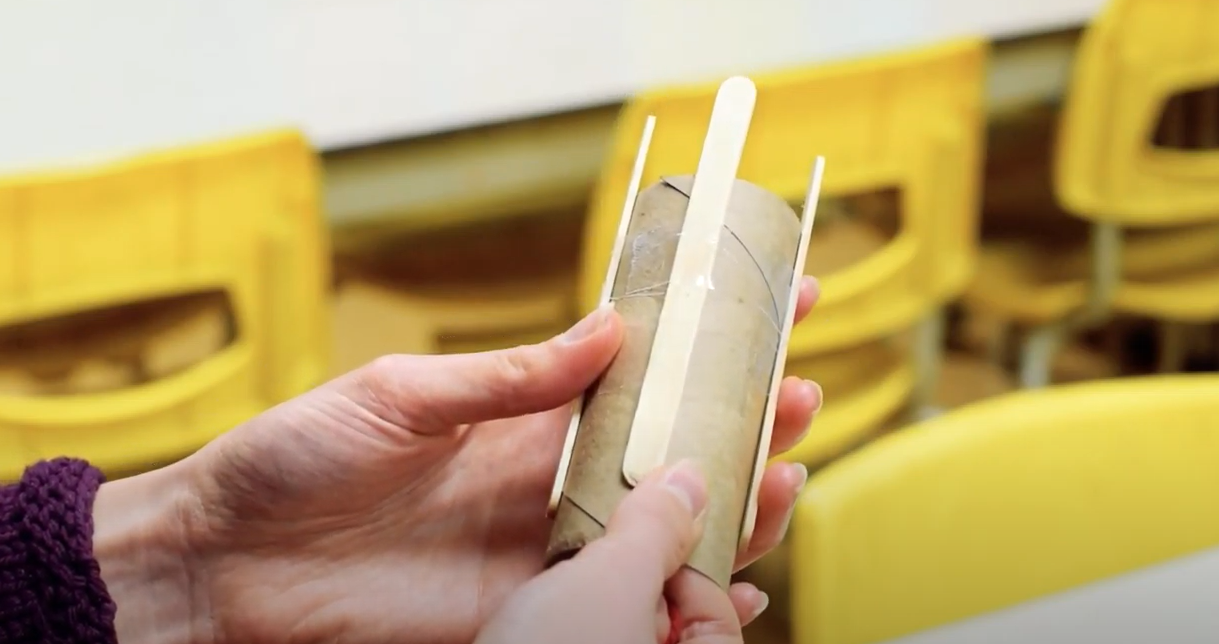 Tape or glue the 4 wooden sticks to the toilet paper roll, leaving about 3cm extended above the edge.
How to knit using your knitting spool
Pull the yarn through the cardboard roll from top to bottom, leaving a 15cm tail.
Wrap the yarn clockwise around the first stick. Repeat for all sticks, going from left to right.
Pull on the tail of the yarn to tighten the knots. Wrap the yarn around the four sticks again just like you did in step two, making sure the second round of loops are above the first ones.
Grab the first loops and pass them over the second ones, dropping them inside of the cardboard roll, then pull on the tail.
Repeat steps 3 and 4 until your work reaches the desired length.
Once you've reached the desired length, cut the yarn, leaving a 20cm tail. Pass the yarn through the four stitches, and pull. Voilà!
Food for Thought
Knitting can look very complicated – imagine how long it takes to knit a sweater! Back in the day, every child had one for winter, and throwing it away at the slightest hole was out of the question! People would repair and recycle their clothes.
What happens to your old clothes when they're worn out or when you outgrow them? Do you have more than one sweater?